Custom & Bespoke by Michellia
Celebrating individuality is forever at the heart and center of our brand. As each love story is one-of-a-kind, so should your symbol of love that will be passed down for generations to come. Whether you want to build on a signature Michellia Silhouette or dream up something entirely new, we will work with you to design the perfect heirloom piece that captures the unique beauty of your love story.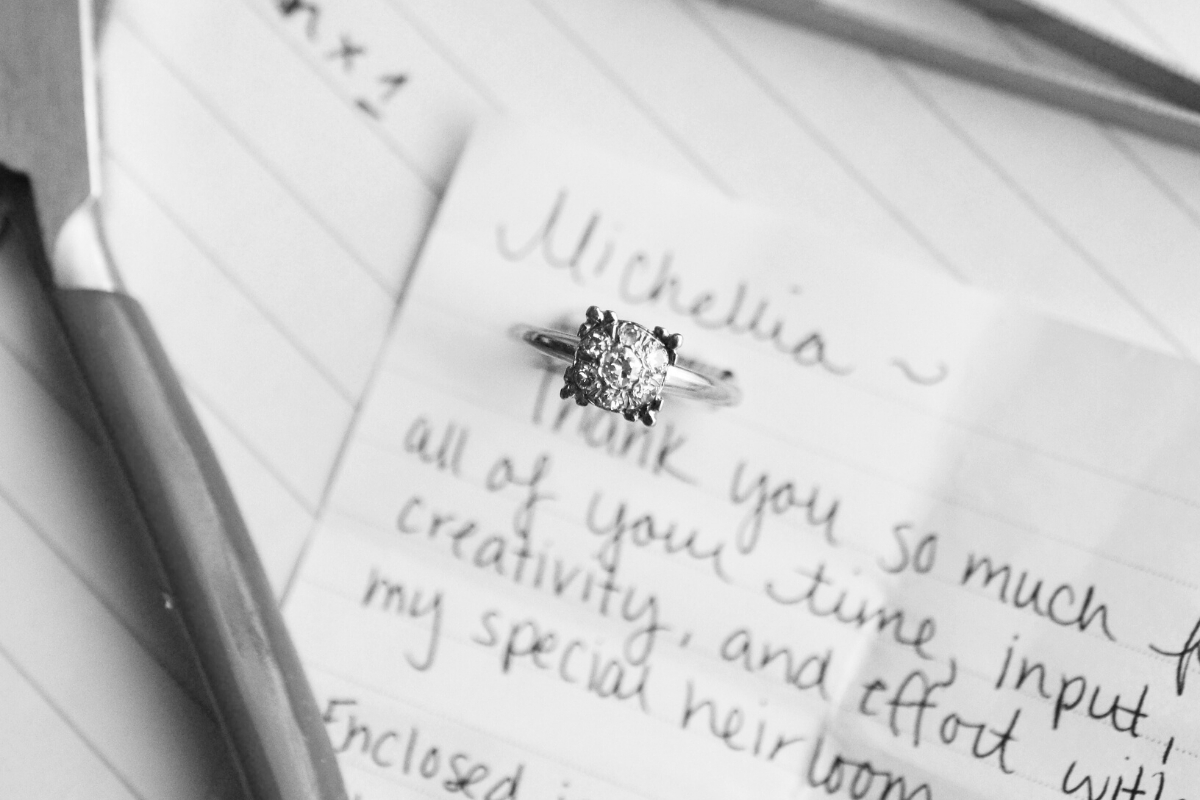 Step 1: Initial Inquiry

Send us an email at support@michellia.com with details of the customization you have in mind. If inquiring about a diamond center stone, please include your budget and any specific 4C requirement you may have.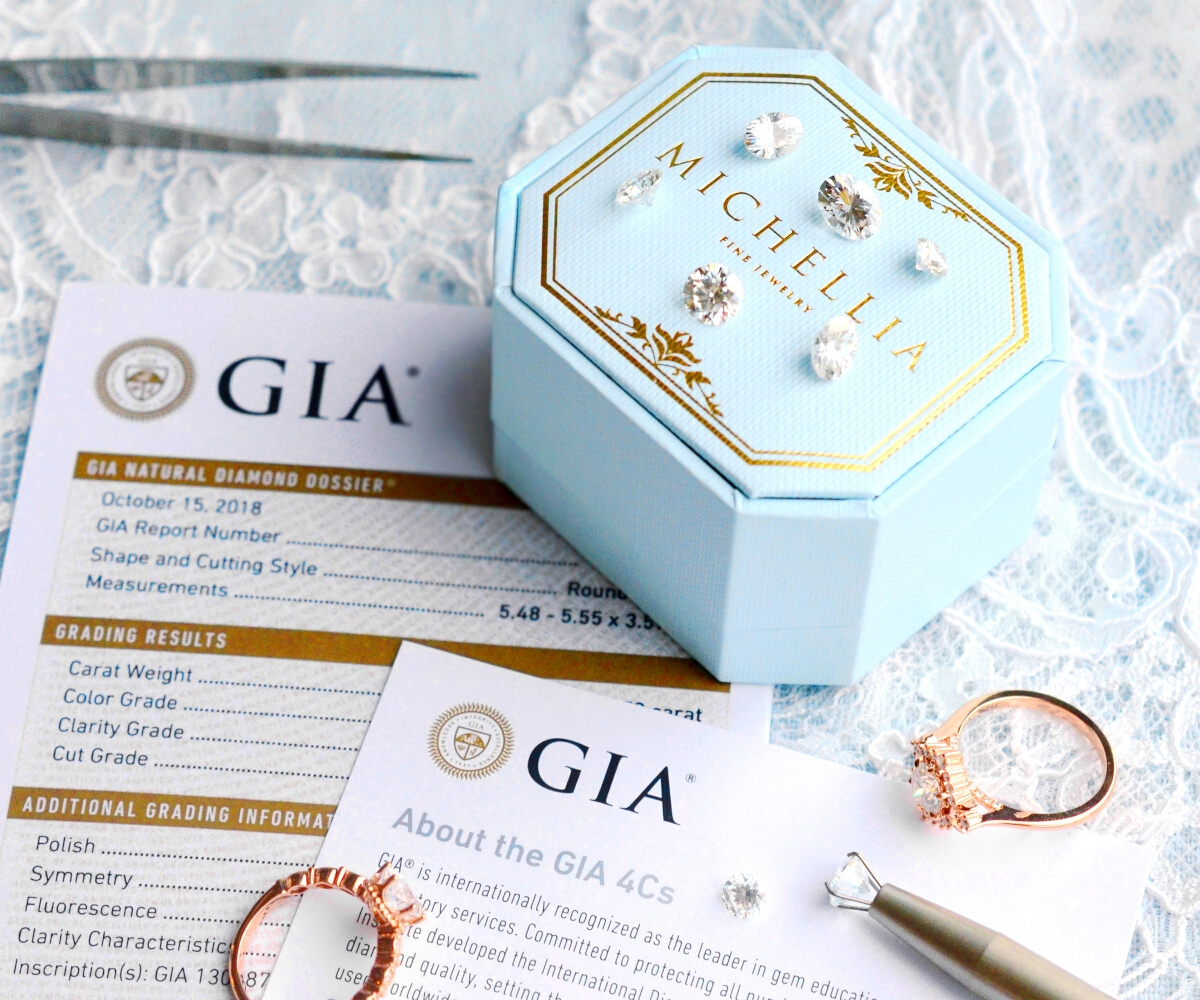 Step 2: Consultation & Quote

We will review your request and get back to you as soon as possible, and answer any additional questions you may have. If we are able to accommodate the customization, we will collect all the necessary information from you and provide a detailed quote.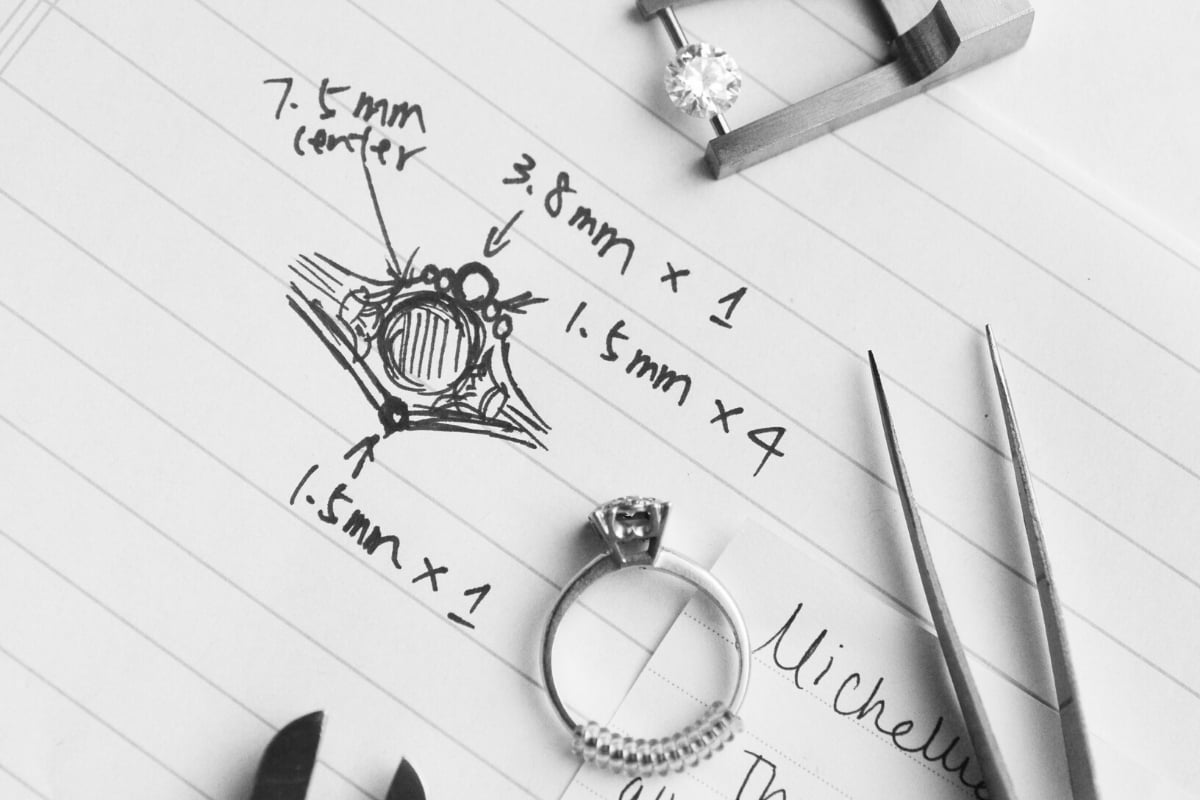 Step 3: Quote Approval & Payment

Upon approval of the quote and customization details, we will email you a custom invoice that confirms the specific scope of work. Once the invoice has been paid, we will officially get started on the custom creation process.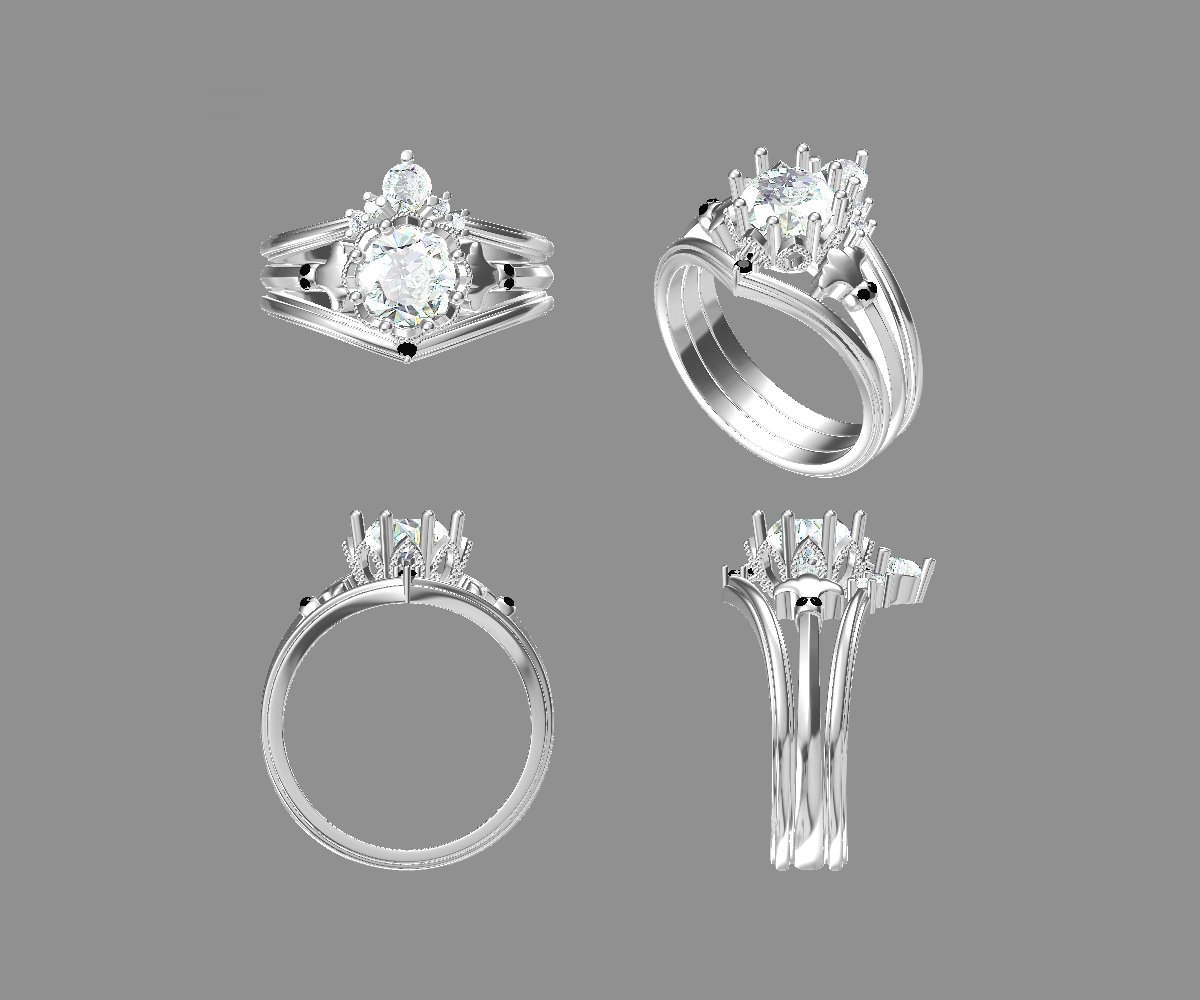 Step 4A: Digital Rendering Proof

If the customization involves design modifications, we will provide a drawn-to-scale digital rendering proof (CAD) within 7 business days of payment confirmation. Once we have your approval for the rendering, our artisan jewelers will begin fabrication of the jewelry.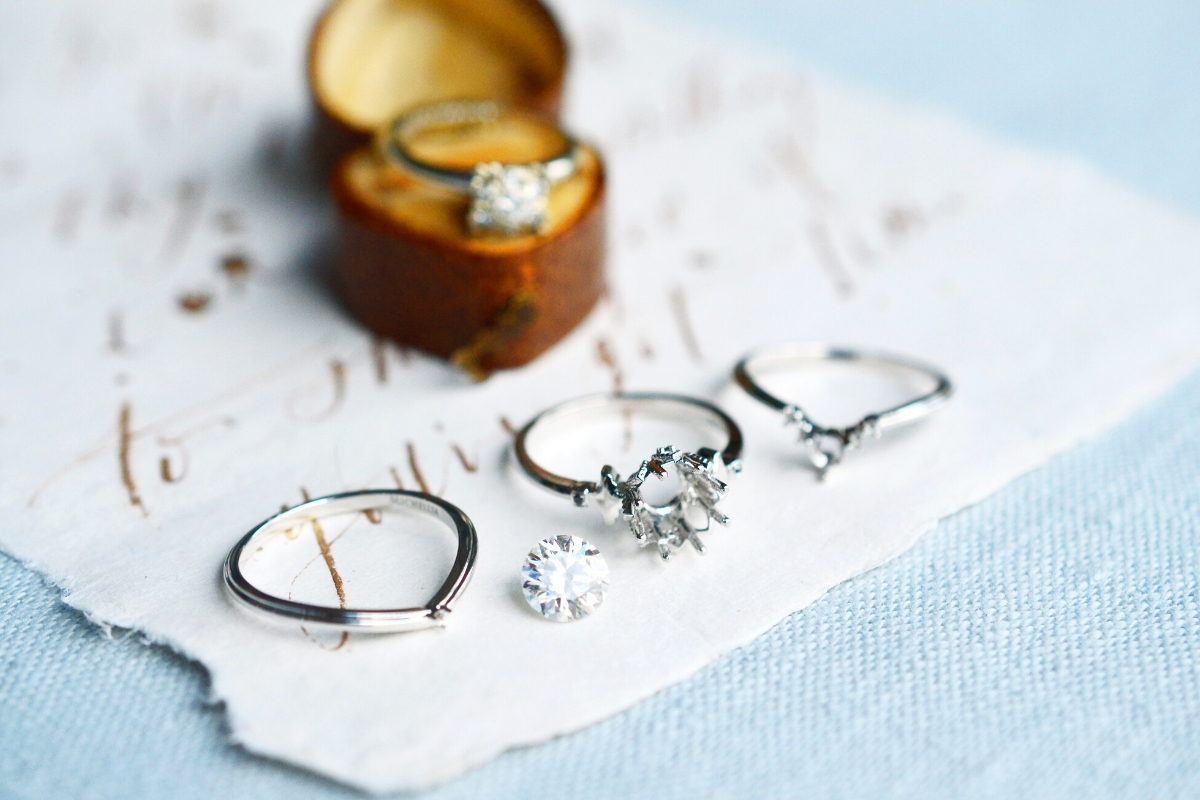 Step 4B: Custom Sourcing

If the customization involves a custom center stone (such as diamond), we will hand-select your perfect stone with great emphasis on quality and value, and send over detailed specifications to you for approval prior to stone setting.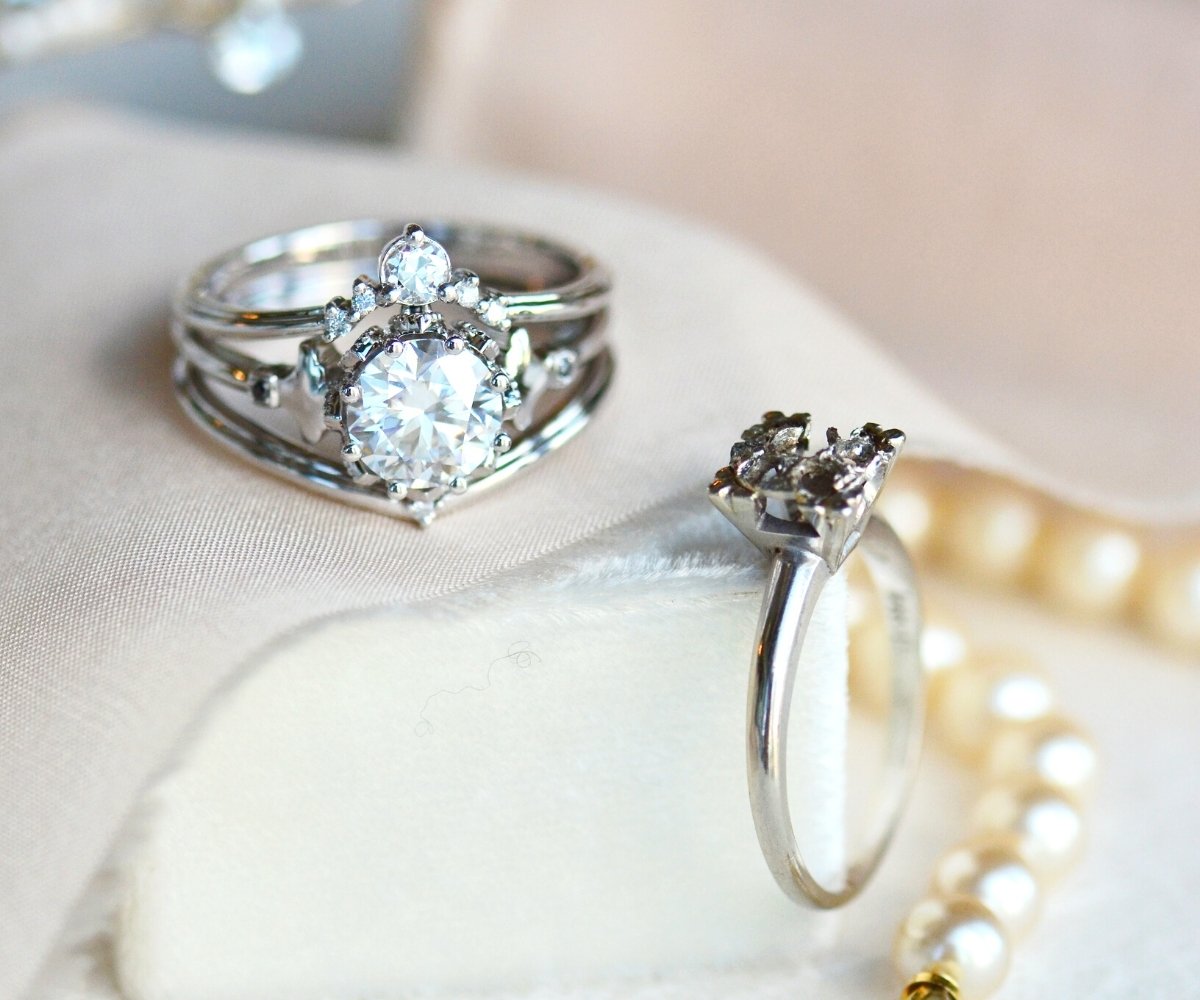 Final Step: Completion & Delivery

Custom projects typically take 6-8 weeks minimum to complete. When your piece is finished, we will get back in touch with additional pictures for your review. Every piece will be carefully wrapped and delivered in our signature heirloom ring box, perfect for gifting and keepsake.
Follow us on Instagram for custom rings, one-of-a-kind bespoke pieces, and more.