Michellia Gives
Loving is Giving
Although best known for her artistic talents, our designer Michelle has dedicated much of her life outside of her jewelry career to supporting non-profit causes that she deeply cares about. Since the early days before her business took off, Michelle has always believed in giving back to the community that made her dream possible. Please follow our journey of charitable contributions below, and stay up-to-date with us on Instagram to see how we run our small business with a big heart.
COVID-19 Initiative | Spring 2020
During Spring 2020, Our team took swift actions in response to the COVID-19 epidemic. Starting in April 2020, for every order we receive, we pledged to donate $100 USD to any hospital or non-profit healthcare organization of the customer's choice. In addition, we purchased $5000 USD worth of medical PPE as donations to hospitals in Washington state (via UW Medicine), California (via UCI Health) , and New York (via Afya Foundation) - three major epicenters of COVID-19 in the U.S.
To care for our non-medical community, we also offered two free non-medical grade face masks (purchased at our own expense) to everyone with an U.S. shipping address. For Michellia clients who have ordered from us in the past, all masks were shipped for $1 USD (the bare minimum for processing an shipment). For non-clients, only a small shipping fee was charged while we covered all costs of material and labor out of good will.
Animal Shelter Donation | OnGoing
A long-time animal lover, Michelle has rescued 3 cats (Milktea, Seasame, and Pearl) from Seattle Humane Society in the past, and currently lives with her 2-year-old kitty Crystal. Officially debuted in early 2020, our Michellia Furever collection is a reflection of the profound love that Michelle has towards her purrfect companions, who served as the inspiration for these pawsome wearable pieces that Michelle designed in loving memories of them.
In winter 2019, we launched a Instagram giveaway campaign with the prize of a 14K rose gold paw necklace from the Michellia Furever collection. To qualify for giveaway entry, our 10K followers were asked to make a donation of any amount to an animal shelter or non-profit animal rights organization of their choice.
As our on-going effort to advocate compassion and care for our furry friends, 25% of all profit from our Michellia Furever collection will go towards supporting local animal shelters.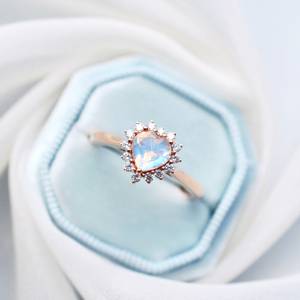 Hurricane Harvey Relief | August & September 2017
Hurricane Harvey was a Category 4 hurricane that made landfall on Texas and Louisiana in August 2017, causing catastrophic flooding and many deaths. Although far from our operating location (Washington state), Michelle's husband Terry lived and went to school in Texas for over a decade before moving to Seattle, and the impact was felt by the hearts of Michelle's family from thousands of miles away.
Although her business was still operating as a small Etsy shop with limtied revenue stream, Michelle donated 25% of all Michellia sales in August and September 2017 to the Hurricane Harvey relief fund set up by Paypal Giving Fund and Amercian Red Cross.
Follow us on Instagram for featured jewelry, love stories and more.